The opportunity to learn more about how our executive panelists began their careers, and what motivates them in their current positions is one of the greatest joys of working with such an esteemed group. Ahead of the Revenue Integrity: Maximizing Compliant Reimbursement meeting taking place on March 14th, we had the opportunity to hear from Stacy Heller, who will be joining the Revenue Integrity Compliance panel. Read on to learn more about her.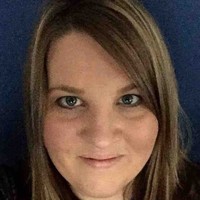 To start, could you share with us a little about your professional background; what inspired you to start working in the healthcare industry, and what types of roles have you enjoyed during your career thus far?
I have been fortunate to experience the healthcare industry through various perspectives.
I began my healthcare career as a Pharmacy Tech while continuing to pursue my education. I transitioned to a role as an HUC in the Emergency Department and found that I truly loved healthcare.
I continued to learn and grow in my career serving in roles as Medical Coder, Chargemaster Specialist, Business Manager of Surgical Services, Patient Access Manager, Epic Application Analyst, and now in Revenue Integrity.
Tell us about your current role at Bellin Health, the scope of the position and what excites you about your current responsibilities.
I am currently serving as the Team Leader of Revenue Integrity at Bellin Health. Our Revenue Integrity team is focused on optimizing reimbursement through reasonable and compliant charge practices. I am excited about the continued growth and awareness of our team in the organization, especially as we continue to work through our recent merger of Bellin and Gundersen Health Systems.
Our team collaborates with Clinical Operations, Finance, IT, and Compliance to prevent revenue leakage, ensure compliant charging, and seek out opportunities to be reimbursed for the services we provide.
Healthcare is ever evolving and staying aware of the changing landscape is critical to the success of a revenue integrity team!
We're really looking forward to you joining the panel this March focused on Revenue Integrity Compliance, which is a top concern for healthcare revenue cycle executives. Can you share one area that you are paying special attention to as we look ahead into 2023?
An area we are focusing our time and efforts on in the beginning of 2023 is the end of the PHE and ensuring that we remain compliant with the changes and end of certain waivers. Additionally, we continue to seek out opportunities for automation and process improvements.