Patient access: Foundation of the Revenue Cycle
TUESDAY, FEBRUARY 21, 2023
Executives responsible for patient access play a foundational role in the revenue cycle, supporting not only the bottom line through ensuring accurate remittance from patients and payers, but also fostering patient satisfaction through efficient and accurate communication related to eligibility, estimates, and patient financial responsibilities. The role of patient access has catapulted in importance as revenue cycle and hospital leadership look to reduce denials and improve reimbursement, requiring teams to tackle increasing administrative burdens in meeting payer authorization requirements, complying with the No Surprises Act, and at the same time addressing staffing shortages across the function. 
The healthXchange Patient Access: Foundation of the Revenue Cycle program provides patient access executives and teams with an opportunity for open collaboration and dialogue with industry peers in a dynamic online format, with a focus on practical solutions and strategies being implemented to navigate the evolving environment in patient access; creating efficiency in workflows, maximizing resources, and ultimately improving the revenue cycle.
10:00 Opening Remarks & Program Welcome
10:15 Comprehensive Registration & Eligibility Verification
11:00 Networking & Coffee Break
11:15 Securing Prior-Authorization for Care
12:00 Networking & Coffee Break
12:15 Session: Patient Estimates & the No Surprises Act
1:00 Networking & Coffee Break
1:15 Opportunities in Financial Education & Counseling
2:00 Networking & Coffee Break
2:15 Onboarding, Training, & Retaining Revenue Cycle Staff
3:00 Closing Remarks & Program Conclusion
*All Times Central Standard
Patient Access Education Manager
MON HEALTH
Manager, Financial Clearance
UNIVERSITY OF MISSOURI HEALTH CARE
Manager, Patient Financial Services
OLYMPIC MEDICAL CENTER
Training Program Manager, Revenue Cycle
PIEDMONT HEALTHCARE
Director of Patient Access
HCA MEMORIAL  HEALTH MEADOWS HOSPITAL
Director, Patient Access Talent Management
JOHNS HOPKINS MEDICINE
Director of Patient Access & Revenue Cycle
BRIGHAM AND WOMEN'S FAULKNER HOSPITAL
Administrator, Financial Clearance
LEHIGH VALLEY HEALTH NETWORK
Assistant VP Revenue Cycle Learning & Development
NYC HEALTH + HOSPITALS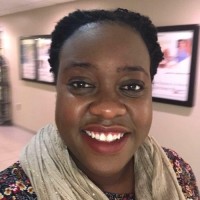 Revenue Cycle Manager
TEXAS ONCOLOGY
Manager of Pre-Visit Patient Access
RUSH UNIVERSITY MEDICAL CENTER
Associate Attorney | Healthcare
EPSTEIN BECKER & GREEN, P.C.
Associate Vice President, Revenue Cycle
UCONN HEALTH
Manager, Patient Access – Financial Clearance
OSF HEALTHCARE
Recreating the in-person event format, Hopin provides an intuitive, easy-to-use digital event platform featuring a main stage, breakout sessions, one-to-one video networking, and digital exhibits. All registrations for the event will be facilitated through the Hopin platform, with event access available on both desktop and the Hopin mobile app. Speakers or headphones will be needed to listen to content and a webcam is also required for networking and joining sessions on-stage.
Following the October Patient Financial Services: Ensuring Access to and Payment for Care meeting, the healthXchange has prepared a number of white papers highlighting findings from the program.