Patient Access:
Foundation of the revenue cycle | summer 2023
Following the success of the Patient Access: Foundation of the Revenue Cycle meeting hosted in the winter of 2023, the Summer program will continue to expand on topics of greatest concern to Patient Access and Front-End Revenue Cycle teams, including topics such as registration and eligibility verification, point-of-service collections, securing prior-authorization, delivering timely and accurate patient estimates, and continued compliance with the No Surprises Act.

With an industry-driven platform of speakers with decades of years of combined revenue cycle experience, this one-of-a-kind program provides insights into developing and prioritizing work queues, overcoming operational challenges in working with payers, and ultimately supporting patients in their healthcare financial journey.
11:00 Log-in & Open Networking Opportunity
11:10 Opening Remarks & Program Welcome
11:15 Increasing Registration Accuracy & Eligibility Verification
12:00 Networking & Coffee Break
12:15 Securing Prior-Authorization for Care: Documentation
1:00 Networking & Coffee Break
1:15 Delivering Accurate Patient Estimates & the No Surprises Act
2:00 Networking & Coffee Break
2:15 Improving Patient Collections: Point-of-Service & Beyond
3:00 Closing Remarks & Program Conclusion
*All Times Eastern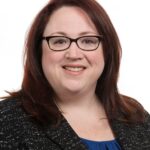 Regional Director, Patient Access
NOVANT HEALTH
Director of Patient Financial Services
VANDERBILT UNIVERSITY MEDICAL CENTER
Manager, Pre-Visit Patient Access 
RUSH UNIVERSITY MEDICAL CENTER
System Vice President, Revenue Cycle Management 
MOUNTAIN HEALTH NETWORK
Regional Director, Finance – Acute
(Former Finance Director at NEMOURS)
UHS, INC.
Director, Administrative Simplification Policy
AMERICAN HOSPITAL ASSOCIATION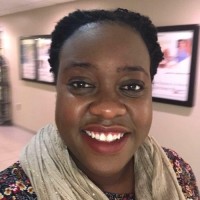 Patient Access Manager
HCA HEALTHCARE
Rosita Green, CHAM, CRCP-I
Former Director of Pre-Authorization, Verification, & Eligibility
LUMINIS HEALTH
Seth Jeremy Katz, MPH, RHIA, FAHIMA
VP, HIM & Revenue Cycle
UNIVERSITY HEALTH
Administrative Director, Patient Access
UNIVERSITY OF TOLEDO MEDICAL CENTER
Patient Access Manager
BAMF HEALTH
Hannah Murphy, DHA, FACHD
Regional Director for Patient Access
PROVIDENCE
Patient Access Director
ESSENTIA HEALTH
Executive Director, Patient Access
BANNER HEALTH
Patient Access Director
TEXAS HEALTH RESOURCES
Regional Director of Patient Access
TRINITY HEALTH NORTHEAST REGION
The Access Point: Video Series
Following the October Patient Financial Services: Ensuring Access to and Payment for Care meeting, the healthXchange has prepared a number of white papers highlighting findings from the program.